With over 10 years of UI & UX design experience, I aim to deliver products and interfaces that are intuitive, elegant, coherent and user focused - whilst meeting business and customer needs.
Work Samples
Customer Claim Platform - Mock-up work
I start all design thinking in mock-up format. This can include office whiteboard sessions or digital tools such as Balsamiq Mock-up or Miro. During this mock-up phase, I annotate my design thoughts, share my ideas with the team, produce mock-up prototypes using Invision and iterate on these ideas to establish a design that I believe answers the customer or business needs.
Customer Claim Platform
Winner of Insurance Times 'Best Use of Technology for Customer Experience' award 2018 & 2019, the customer claim platform is a multi-lingual, white label responsive web app that allows customers to report an insurance claim online. My role in this project was to lead the design architecture, design the user interface and lead the overall customer experience.
Claim Handler Portal
The claim handler portal is a white label responsive web application that presents to claim handlers all details relating to the customers' claim which is submitted in the Customer Claim Platform. My role in this project was to collect business and client requirements, create user personas and user journeys while also designing both the user interface and customer experience.
LifePockets - iOS App
LifePockets is a holistic lifestyle app that I developed during lockdown 2019 to help people feel calmer, happier and to have more energy. Working in accordance with Apples iOS guidelines, I used Sketch to design all user interface elements. I also created all Energising Pocket yoga pose illustrations using Adobe Illustrator while also designing all app iconography.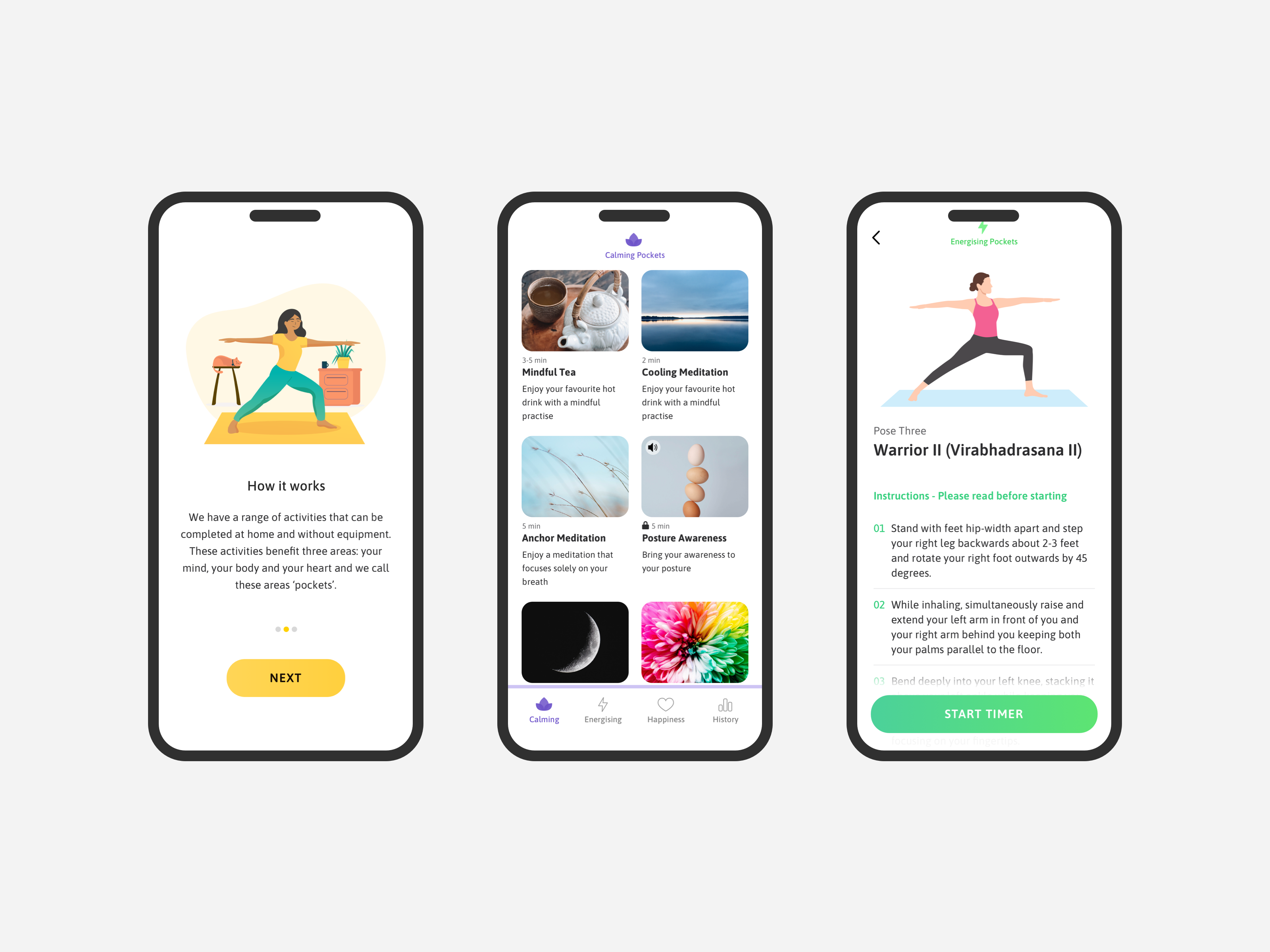 Claim Reporting Dashboard
The claim reporting dashboard presents all claim data across all lines of business for each client. My role in this project was to identify the user persona that would represent the users of the dashboard and design a user interface that would allow them to understand quickly and clearly the current status of all claims.
RightIndem Client Portal
The client portal is a responsive web application that allows the client onboarding team to configure new clients along with their branding and journey configuration. My role on this project was to communicate with the Business Analysts and the Onboarding Team members to understand journey flow whilst also discussing with the System Architect to learn system behaviour. From here I was responsible for all user interface and user experience design.
Further Information
I occasionally write on Medium and I'm also on LinkedIn
If you would like to discuss my work or my availability, please contact me at paulwallas@me.com